Introduction
''This 3-day hands-on course focuses on the value of a thorough understanding of anterior direct bonded restorations. You will learn how to artistically sculpt restorations to achieve proper tooth morphology through advanced composite layering techniques that mimic nature. You will gain understanding on how to incorporate a restorative technique that offers a beautiful alternative to ceramic restorations while being conservative, superbly esthetic, and extremely long lasting.''
Newton Fahl, Jr., DDS, MS
"Of all the courses I have attended around the world, this is one which I would re-attend without any hesitation"
Chris Orr
Course content

Two central incisors restored using completely different products and very different layering strategies… yet the look identical afterwards. How is this possible?
There are many, many composite courses available. However many are flawed in that they focus solely on one manufacturer's products, spend too much time focused only on restoration colour, or both. No one product is "perfect", nor is colour the only component which makes a restoration into a perfect reproduction of the natural tooth tissue.
This course is unique in that it is truly multi-system, taught by the undisputed master of the discipline. We will compare and contrast different layering strategies and products, allowing you to become an artist with composite resin. We will also discover how much time you should really be spending creating natural morphology, surface texture and polish, so that you can reproduce what you have learned in the class at home.
This is the first time that this course has been offered in the UK, avoiding a trip to Brazil for this excellent programme. Due to the very high proportion of hands-on, places are very strictly limited.
After the Day 1 programme, participants should have gained the following
An appreciation of the changes in dental care in the US and the UK over the last 20 years, and the impact this will have on the future of care in this country;
An overview of the process of comprehensive dental treatment planning;
An understanding of the art and science of facial and dental aesthetics and to learn a structured, logical approach to aesthetic dental treatment planning ("smile design").
An understanding of how some of the rigid classical concepts of treatment planning have given way to modern, more flexible approaches;
An understanding of the interplay between the different factors in smile design;
An understanding of traditional and digital tools used in the smile design process;
An understanding of the foundational functional concepts in the healthy occlusal system;
A system of assessing case complexity based on the impact of the treatment plan on the patient's occlusion;
Restoring a Class IV (central incisor), Direct Veneer (discoloured central incisor), Peg lateral incisor buildup, Direct - Indirect
How to fabricate silicone indexes for precise determination of incisal edges, lingual
contours, embrasure forms and for assisting with tooth preparation.
How to create youthful looking incisal effects and characterisation – halos, mamelons, and
How to achieve perfect primary, secondary and tertiary
Finishing and polishing techniques for achieving a lasting natural enamel-like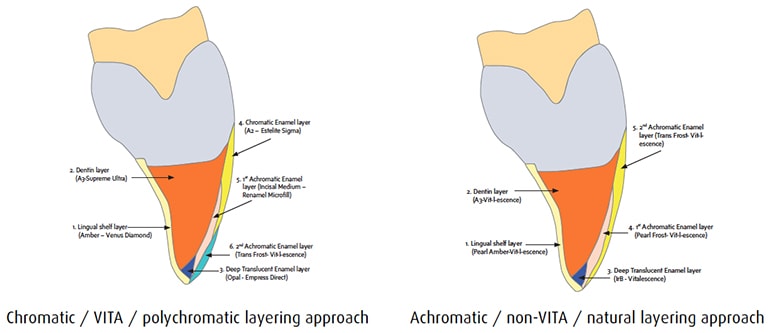 We will cover different shade mapping and colour layering strategies, to allow you to build masterpiece restorations which utilise the optical properties of each...

… from common aesthetic problems such as class IV restorations…

… to bigger challenges such as peg-shaped lateral incisors…

… and the use of opaquers to mask dark substrates before placement of direct composite veneers
We will also cover direct-indirect restorations, like these lateral incisor veneers…

… and Dr Fahl's recently-published technique for direct-indirect class V restorations...

… as well as finishing techniques to perfectly reproduce natural surface morphology.
Organisational & logistical details
Venue
Advanced Dental Seminars, 11a Bell Yard Mews, London SE1 3TN Nearest underground: London Bridge
Nearest hotels: Bermondsey Square Hotel, Premier Inn Tower Bridge Road, Hilton Tower Bridge
Questions?
Please contact us by email at info@advanceddentalseminars.com with any queries not covered by this brochure.
About the speaker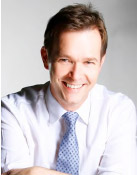 Dr. Newton Fahl Jr. received his DDS degree from Londrina State University, Brazil, in 1987. In 1989 he received the Certificate in Operative Dentistry and Master of Science degree from the University of Iowa, USA. After returning to Brazil, he settled in Curitiba, where he maintains a private practice emphasizing esthetic and cosmetic dentistry. Dr. Fahl is the scientific director of the FAHL CENTER, where he conducts courses on Esthetic Dentistry.
Dr. Newton Fahl, Jr. is a member of the American Academy of Esthetic Dentistry (AAED), and founding member and past-president of the Brazilian Society of Aesthetic Dentistry (BSAD). He is a MCG-Hinman Foundation fellow.
He was the recipient of the American Academy of Esthetic Dentistry 2008 President´s Award for Best Teacher and the recipient of the American Academy of Cosmetic Dentistry 2011 Excellence in Cosmetic Dental Education Award. He is President of SCAD (Society for Color and Appearance in Dentistry).
Dr. Fahl has published several enlightening articles on direct and indirect bonding techniques. He is on the editorial board of several peer-reviewed, and is an active consultant for several manufacturers in the development and refinement of new materials and techniques.